April 23, 2015
Can I use FewClix to search in multiple folders at the same time?
Finding an email in a hurry can be a bit challenging when you use multiple folders and can't remember which one you put the email in.
This often means you search through one folder after another until your eyes water. Things get harder if the email you seek is part of a conversation, and you are unsure who the sender is.
FewClix helps makes this very simple:
STEP 1 - Click on the "Where" option and select "Current Mailbox".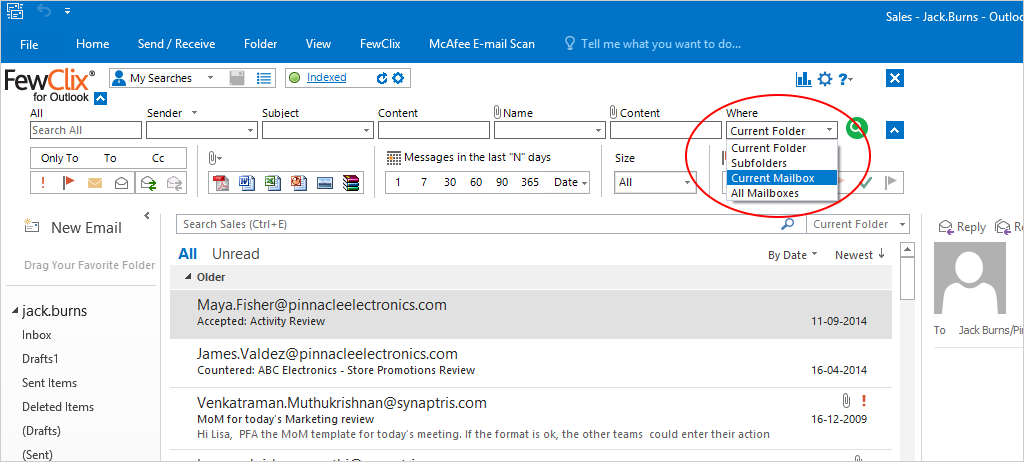 STEP 2 - Simply choose any of the other options like "Sender", "Subject", "Content", etc. to find the mails you are looking for. As you can see FewClix brings back emails that match your needs from ALL the folders in your mailbox.