June 09, 2015
#NoMoreFolders: How to Reduce Dependence on Folders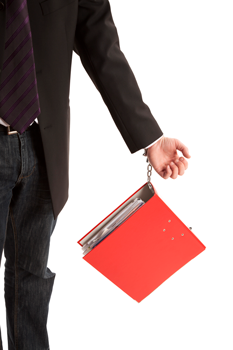 Our post last week discussed why you should use folders sparingly to organize your email.
Many of us have relied on folders to keep our inboxes sane for years now and dealing with the kind of email volumes that we face on a daily basis without folders to help, may sound next to impossible. Truth is, it is very possible.
Folders serve to keep your messages available to you in an orderly fashion and easily accessible. But you can get the same results AND take a detour around the pitfalls of using folders, by opting for an email search and organization tool instead. These are intelligent and easy-to-use tools that significantly reduce your reliance on folders while simultaneously making your life easier.
Many of these tools are reasonably priced or even free. Here is a list of search tools that can help, provided by Diane Poremsky (a Microsoft Outlook Most Valuable Professional since 1999 and author of several books, including 'Outlook 2013 Absolute Beginners Book').
How would you organize your inbox without using folders? Let us know in the comments below.