Apr 19, 2016
It's Official - Your Email is Making You Sick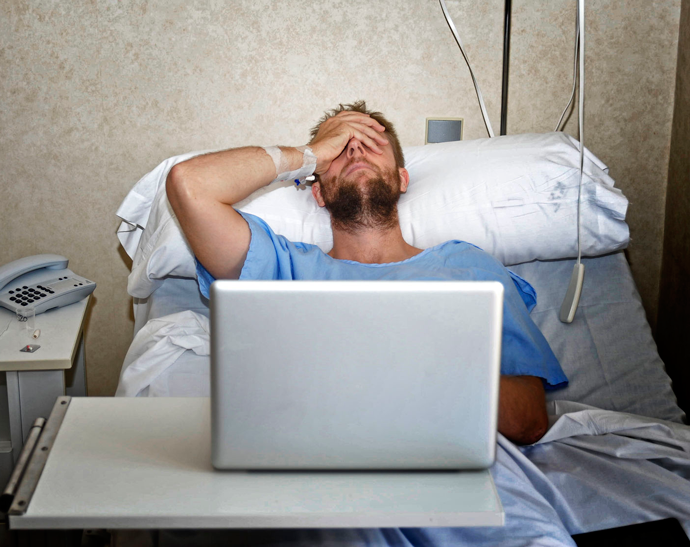 Professionals in almost every field spend a huge amount of time with their email every day. And for this reason alone, email has been under a cloud of suspicion for decades - was it really responsible for spiking blood pressure and stress levels? And now, the medical community has proof. Email it seems, is definitely making us sick.
Future Work Centre, an independent research organization that operates with a multi-disciplinary team comprising of occupational psychologists, practitioners and communications professionals, recently investigated the impact of technology at work from a psychological perspective. They began with a study on the impact of emails on the psychological health of users.
It has long been noted that email can disrupt one from more pressing tasks, interrupt the train of thought and even negatively impact one's home life. Future Work Centre set out to unearth how individuals managed their email and what kind of impact their approach made on their stress levels, work-life balance and general happiness.
To discover this, nearly 2000 working people were chosen across a variety of industries, sectors and job roles in the UK and administered a questionnaire about their experience with email. Among the results were the following findings:
Nearly half of those surveyed, had push notifications enabled

62 per cent left their email on all day
These habits were linked directly back to higher levels of stress and pressure. Which means, users who check their email early in the morning and late at night thinking they are getting ahead, are actually making things worse for themselves!
According to Dr. Richard MacKinnon, of the Future Work Centre, "...email is a double-edged sword. Whilst it can be a valuable communication tool, it's clear that it's a source of stress or frustration for many of us. The people who reported it being most useful to them also reported the highest levels of email pressure. But the habits we develop, the emotional reactions we have to messages and the unwritten organizational etiquette around email, combine into a toxic source of stress which could be negatively impacting our productivity and well-being."
The following are a few tips that the Future Work Centre advocates in order to lower email pressure and increase psychological well-being:
Stop checking your email early morning / late night checkers. It doesn't really help.

Plan your day and prioritize your work before the priorities of others flood your inbox

Consider turning off 'push notifications' and / or turning off your email app for portions of the day, and take control of when you receive email.