Aug 04, 2015
New Job Prep: 5 Smart Ways to Get Ready
This post originally appeared on the www.businessnewsdaily.com. To view the article on www.businessnewsdaily.com, please click here.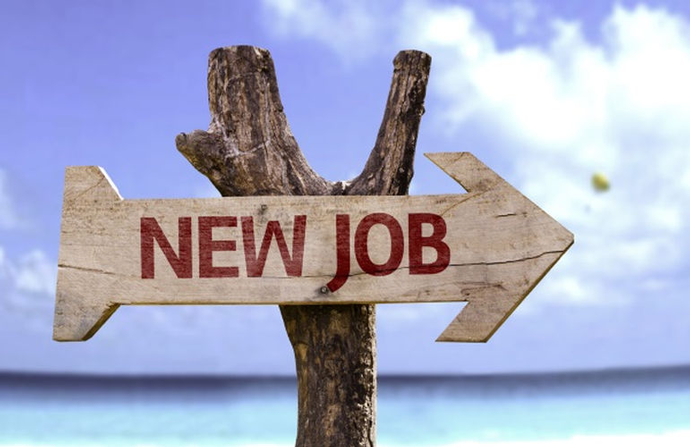 Accepting a new job offer is an exciting moment for any job seeker. It means that you've passed the company's test — and it has passed yours — and you're on your way to taking the next step in your career.
Whether you're taking a little time off before you begin your new position or have only a weekend in between, here are five things you can do to mentally prepare yourself for day one of your new job.
Research your new colleagues and culture. When you start your new job, you'll have to memorize a slew of names and faces as you meet your co-workers. You can give yourself a leg up on this challenge by sending LinkedIn requests to the people you already met during the interview process, and by looking through the profiles of other people at your new company.
"Take a few minutes to look up your new supervisors and colleagues," said Ravin Carr, creator of the productivity tool FewClix for Outlook. "Review their current roles and previous experience. This will give you a better understanding of their strengths and how you can complement the team's existing talent. It's also a great way to see if you have any overlap in former jobs, colleagues, education and interests, which makes a great conversation starter on your first day."
Samantha Lambert, director of human resources at Web-design agency Blue Fountain Media, recommended checking out your new company's online presence to get a better idea of the work environment and culture.
"Spend significant time on the company website before your first day, and look up any events or social media posts the company has or had in the past," Lambert said. "Do the best you can to get insights into their culture and history before your first day. This will equip you with different questions to ask and more of a background on the team you have already decided to join."
Clarify expectations with your boss. Once you've connected with your supervisor, you might want to reach out and ask what he or she expects your first week on the job to look like, said Bram Daly, client services manager for recruitment and talent management company Alexander Mann Solutions.
"You want to be prepared for any travel, important events and priorities that will be hitting your desk right away," Daly said. "That first week is critical for laying the foundation that will define your career at the new company."
Take stock of your skills. Whether this is your first, second, third or 10th job, the hiring manager obviously believed your background qualified you for your new position. Before you begin, think about your new job duties and how your existing skills can help you succeed — and what you can do to supplement any gaps.
"Take stock of how you excelled in your last job and how you could improve," said Steve Sims, chief design officer of gamification platform Badgeville. "Be prepared to draw attention to your strengths while remaining cautious and conservative of your weaknesses. You don't necessarily want to announce your skill gaps to everyone, but you do want to make sure you're self-aware enough to line up those early wins that establish your reputation."
"People in the company, managers, as well as other employees, will make snap judgements of you, your performance and status very quickly, whether fairly or not," added Tony Ventrice, Badgeville's game systems design director. "Do your best make sure you are prepared to crunch for the first few weeks. Ask yourself, what can I do in order to learn and ramp in my new job as fast as possible?"
Plan your first day. Day one of any new job can be overwhelming. There are tons of people to meet, forms to fill out and pieces of information to process. You don't want to arrive stressed because you couldn't find a good outfit to wear or you accidentally missed your bus stop.
"Plan your first-day outfit in advance ... [to] eliminate any last-minute stresses, and decrease the likelihood of a wardrobe malfunction," Lambert told Business News Daily. "[You should also] check public transportation schedules in advance and scope out some lunch spots so you can really focus on your first day in the office and the responsibilities of your new position."
Take it easy. If you have only a day or two off in between jobs, you might be tempted to fill up that time with personal tasks you've been meaning to catch up on. But you don't want to be burned out before you even start. Adam Goldstein, co-founder of job marketplace Vettery, emphasized the importance of getting enough rest the night before your first day.
"It's really important to try and relax, so you're completely rested for work," Goldstein said. "Read a good book or watch a favorite movie, and go to bed early."
If you have a little bit longer of a break, Daly advised taking full advantage of your time off to really recharge yourself. Taking a short trip, if you can afford to do so, is a great way to accomplish this, he said.
"[Plan] a small vacation so you can push the reset button, and transition from the mindset of the old job into the new one," Daly said. "Some of the best ideas come when you don't have the daily pressures of the job distracting you."
Copyright © 2015, Purch. All Rights Reserved.